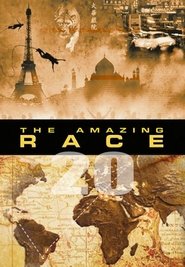 The Amazing Race: Season 20
The Amazing Race 20 is the twentieth installment of the reality television show The Amazing Race. The Amazing Race 20 features eleven teams of two, each with a pre-existing relationship, in a race around the world.
The twentieth Race premiered on Sunday, February 19, 2012. It aired on CBS in the United States on Sunday nights at 8:00 p.m. ET/PT with the two-hour season finale on May 6, 2012. The show is hosted by Phil Keoghan.
No episodes to show